I like to be in control. (There. I said it.) I guess that's why God decided to teach me in recent years that, "Darlin' it ain't you holding the world together." His longsuffering with us astounds me. And no He doesn't always speaks to me in Southern twang.
For the vast majority of my life, I *needed* people and circumstances to fit into my neat little box in order for me to live peacefully.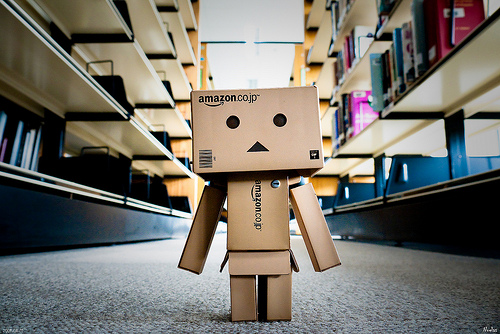 flickr photo credit: noelas
My kids needed to obey. My husband needed to love like Jesus. Our finances needed to make perfect sense. And when they didn't, my blood pressure would rise, my joy would deflate, and my peace would flee.
But there's a problem with that logic. If the state of my soul depends upon what everyone and everything does, then everyone and everything else controls me. I allow the world to control me.
And that's not freedom.
Freedom comes in the resting. When I rest in the fact that my God completely reigns, people and circumstance no longer dictate my inner-being. When I choose to trust that He faithfully sees and hears and moves for the good of His children and the glory due His name — even through the messy — my soul finds a stride that this world cannot steal.
Oh, taste and see that the Lord is good!
Blessed is the man who takes refuge in him!
Oh, fear the Lord, you his saints,
for those who fear him have no lack.
Psalm 34:8-9
Because kids will lick the Wal-Mart bathroom stall before we have time to intervene. Or worse. Our human spouses will fail us every, single day (just like we fail them). And finances will blow away like the wind. But it doesn't mean that I have to give up and crumble into a heap. At least not for long.
Darlin', you and I are not the ones in control. He is. And He does a perfect job without our hands trying to grab the wheel. Until Jesus comes back, life will happen. Some seasons will be down right excruciating. But He still reigns. He still calls you "my child".
The gift of peace awaits. We can draw from the well of His character even when everything seems to be out of *our* control.

Fill me, Lord…
How have you struggled with "needing" to be in control?