It's only the grace of God that got my husband and I through some of our darkest valleys. God's grace…and that stash of chocolate I keep hidden in the pantry. Seriously, my husband and I haven't always liked each other. In fact, there have been times when we hated each other. Lovely, isn't it? But God. He's the way of healing for any heart and home. That's why turning to Him in prayer proves to be a launching point into hope.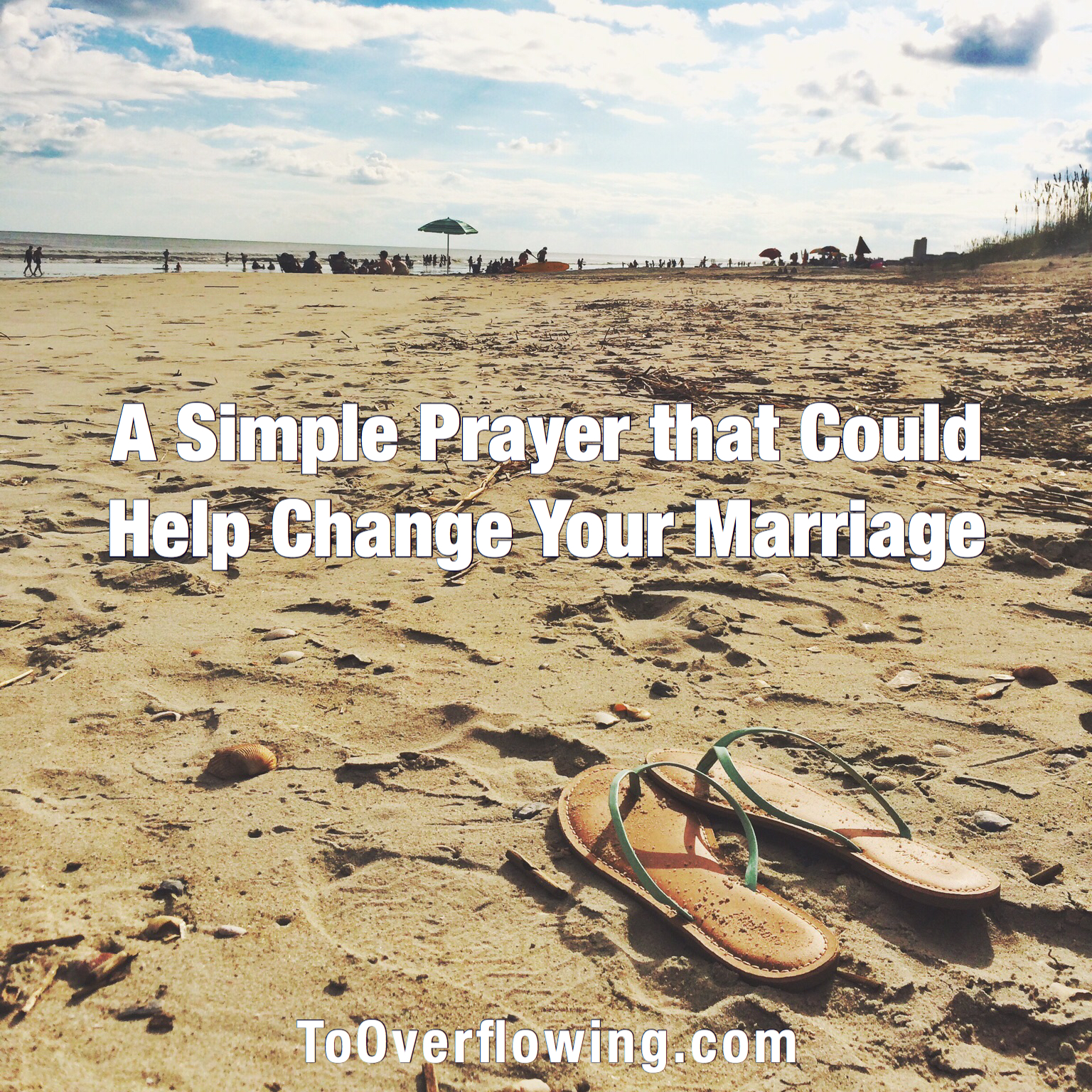 Marriage is hard. In fact, God has used the contexts of marriage and motherhood to absolutely crucify my selfishness. He has used our struggles and our seasons of affliction to draw me near and cause me to bear fruit that I would have never experienced apart from the difficult times — kinda like Joseph bearing fruit even in his excruciating affliction. God designed marriage with purpose. He designed it to both reflect His glory and to make us more holy.
Because God designed it to reflect Him, we might as well expect that the enemy will attack our marriages. If we call ourselves Christians then the enemy will aim fiery darts at our homes. And the darts hurt. Sometimes they're excruciating.
So when we find ourselves in those hard, hurtful places in our marriages, here's a simple prayer that might help spark some life from the ashes.
"Lord, begin in me."
We cannot change another soul. We cannot say enough or do enough or want enough to bring lasting change to any earthly relationship. What we can do is humble ourselves before our Maker and ask Him to begin in us. To change us to love Him more. To move in us that we might be a bold and glorious representation of His love. To stir in us a freedom to forgive and bless, even when we're hurting.
Unless the Lord builds the house,
those who build it labor in vain.
Psalm 127:1
Wherever you find yourself today — no matter the season or climate in your home — God remains present and faithful. He's the One to turn to for hope. He's the One to turn to for life. He's the One and only One who can bring lasting change.


Fill me, Lord…
If you're in a difficult marriage, what prayer do you most often pray for your home?