I'm going to keep this short and sweet because the countdown is on to Christmas. I know you've got lots of stuff to do.
In a little over two weeks, we'll turn the page of our calendar and stare at January 2018 while thinking, "How did that happen so fast?!" Oh, there's a lot we'll get to do before then. I promise, I'm not wishing away Christmas. These next two weeks will be full and glorious and busy and beautiful and calorie-indulgent, all the while carrying us into the celebration of our Savior's birth.
But if you're anything like me, the glory and anticipation and celebration of Jesus' birth rolls over into hopes and dreams for the new year. But let's be honest. The hopes and dreams can quickly get buried beneath the everyday lists and normal distractions of our days. Then we find ourselves on January 15th wondering where the thrill of a new start went.
Which is why we have to be purposeful.
Which is why I put together this short 7-day journey/Bible study so we can start off our new year like a ninja.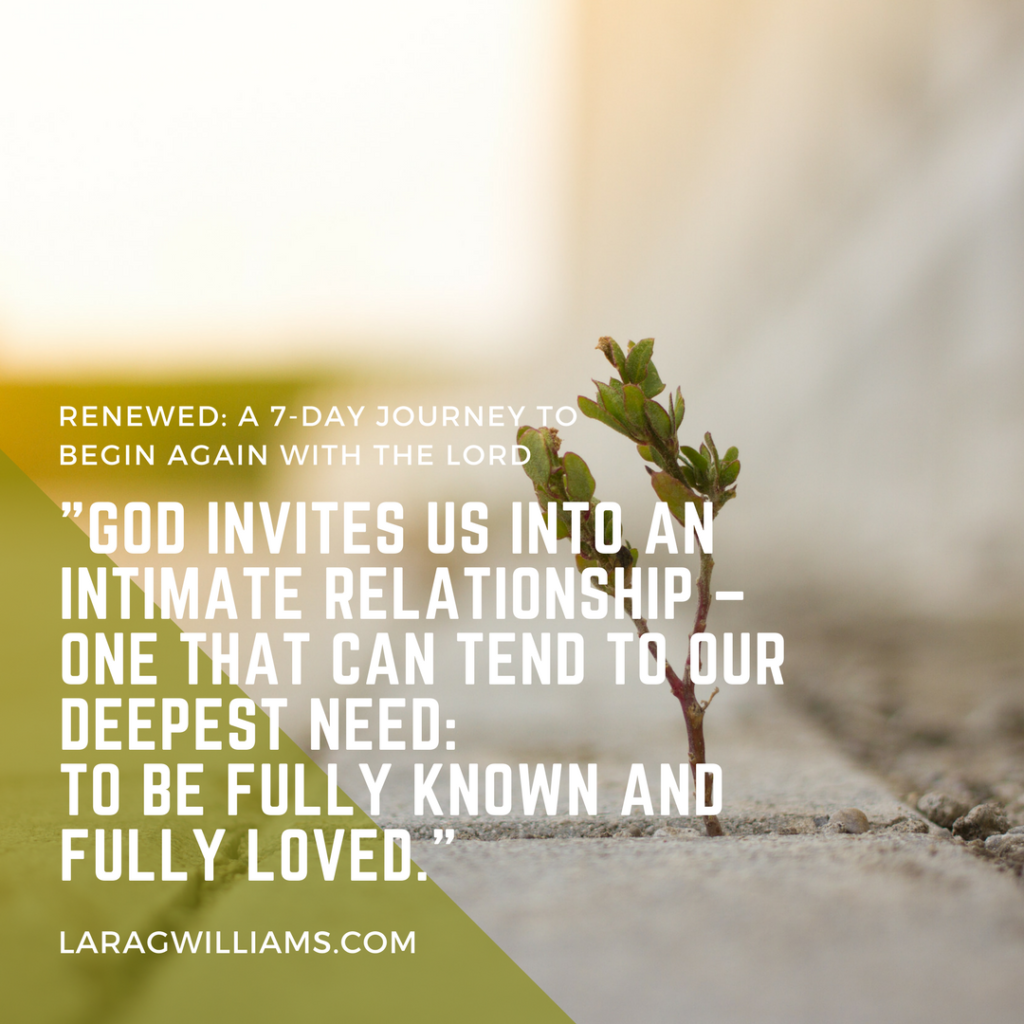 JOIN ME JANUARY 1ST-7TH
Starting January 1st, I'm going to walk with…hopefully you…through my newest study called Renewed: a 7-Day Journey to Begin Again with the Lord. In this journey, we'll set aside the distraction(s) that tends to pull us away from time with the Lord, and purposefully draw near to Him for 7 days. We'll do it in 5 ways: Release (prayer), Read (the book of James), Respond (to the Word), Rest (pause and think on what we read), and Rejoice (praise our good God).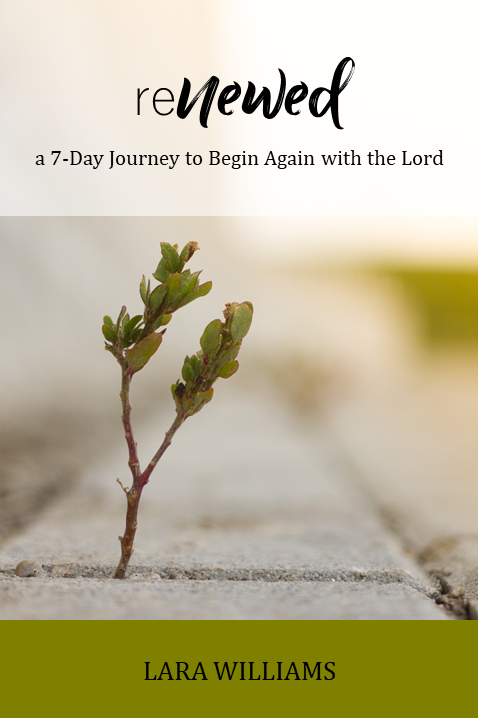 HOW YOU CAN JOIN THE JOURNEY
Here's all you have to do to join me in the journey:
GET A COPY OF THE STUDY. You can get a FREE electronic copy by SUBSCRIBING to my newsletter. Or, if you're more of a paper and pen type of gal (like me), you can order a paperback copy by CLICKING HERE. Or you could do both which gets you extra credit points.
JOIN THE PRIVATE FACEBOOK GROUP by CLICKING HERE. This will be where we can chat both in preparation to start the study and during the 7 day journey. I'll be active in the Facebook group daily for discussion. (Sorry dudes, girls only for this one.)
DO THE "PREPARATION DAY" BEFORE JANUARY 1ST. This is vital, y'all. At the beginning of the study I have "preparation day instructions" for us to complete before we start the actual study. I would suggest you do this on December 30th or 31st.
That's it! I pray you have a wonderful Christmas and then get ready. We're going to head into 2018 like we mean it.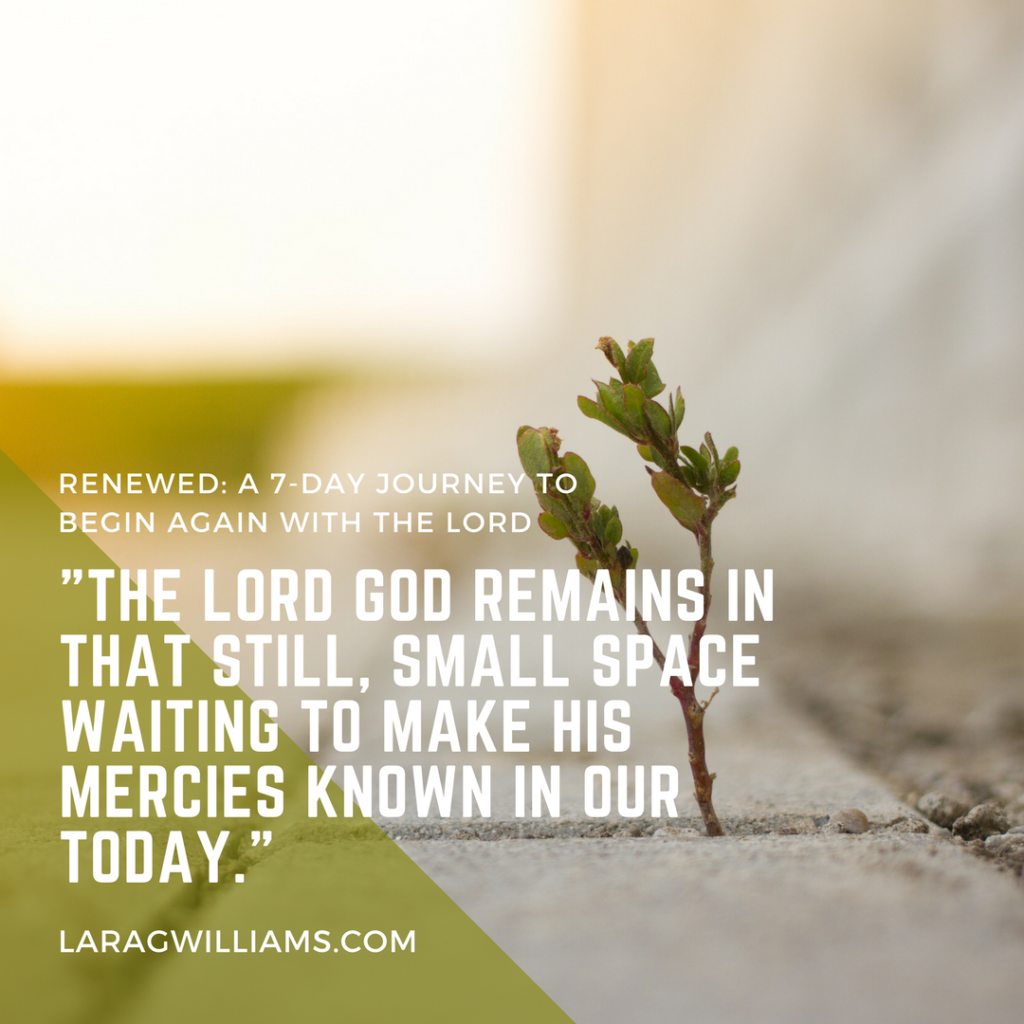 Fill me, Lord…

What most often tries to distract you from time with and focus upon the Lord these days?